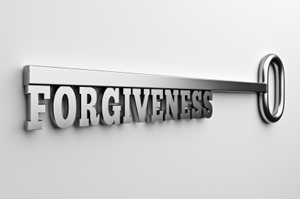 It's easy to connect intimacy with sex but there is an even deeper level of intimacy that can be reached, and that is through the gift of vulnerability. There is nothing more precious that being able to trust others.
To do this, we need to knock down our walls to really let our loved-one in, but that is easier said than done. We've built these walls over time to "protect" us from harm – so how do we shatter these walls that we may not even know are there?
The Key is Forgiveness
Fortunately, you have the key to shatter the walls. It's as simple as practicing forgiveness. Forgiveness allows you to let go of the emotions that bind you to the past. The feelings of "I could have…" "I should have…" or "I wish that were different."
This program is for you if:
Your loved one easily pushes your "buttons"
You have trouble trusting your loved-one
You want to open up, but it feels too risky
Things are going well, but you value your relationship and want to deepen your connection
Want a deep, intimate connection? Join us for this month's free Conscious Relationship Seminar with RCI member, Lori Rubenstein for:
Deepening Intimacy through Forgiveness
Date: Wednesday, January 15, 2014
Time: 9:00am Pacific/12:00pm Eastern
Cost: No charge
Replay: Will be available – use the weblink below to access after the program
To Access by web: http://attendthisevent.com/?eventID=50210589
To join by phone: PIN 466194#
Or: Find local US, UK, Australian, or Canadian numbers-
http://www.easyseminar.com/Local PIN 466194#
Join via Skype: Enter the Skype ID joinconference and click CALL.
Enter PIN 466194# after call connects
Ready to explore this new level of connection? Forgiveness Teacher and Relationship Coach Lori Rubenstein will lead you through the process of forgiving and letting go of the past, so you can have the INTIMACY….(Into Me See) you deserve.
——–
Lori S. Rubenstein is a passionate lifetime learner in the art of forgiveness. As a Divorce Attorney, Forgiveness Teacher and Relationship Coach, she believes that our life path, our journey, is exactly what we need to meet our soul's desire. Thus, there is a purpose and a reason for everything. Her life set her up perfectly to be a beacon – lighting the path for others to find their way back to love. Whether she holds you with grace and love, or a "tough-love-tell-it-like-it-is" attitude, you know this compassionate warrior has your back! www.LoriRubenstein.com
She is the author of Forgiveness: Heal Your Past and Find the Peace YOU Deserve (Sacred Life Publishers 2012)
For more assistance with Forgiveness, watch this video: http://youtu.be/KUEMc8vZcT8 or go to http://lorirubenstein.com/forgiveness.html and get your 28 day step-by-step e-class to transform your life through forgiveness.